Hair Growth Oil
Regular price
Sale price
$52.00 USD
Unit price
per
Sale
Sold out
FREE UK SHIPPING ON ORDERS OVER £50
An intensive unisex natural scalp treatment that reduces hair loss and improves the quality of new hair. Formulated with a rich blend of powerful natural oils to help you achieve longer and healthier hair. 
This treatment restores the quality of the scalp resulting in stronger and thicker hair with improved volume and shine. 
Use: Massage in & leave on for 15 mins up to overnight, and then wash off with a shampoo! Use twice per week for improved results. If you have not previously oiled your hair, we recommend using once per week.
Limited supply available 
May contain Linalool and Limonene - naturally occurring due to essential oils. Patch test before using. Avoid contact with eyes - if contact occurs, consult a doctor. For external scalp use only. Store in a cool, dry place. This is not a medical product or cure for any disease or illness.  
INGREDIENTS:
Sweet Almond Oil: Protects hair shaft and offers better resistance to breakage. Imparts shine without weighing the hair down.
Castor Oil: Rich in unsaturated fatty acids such as omega 6, 9 and ricinoleic acid, to nourish and protect hair.
Amla oil: Adds shine and prevents greying by delaying the loss of natural pigment.
Coconut oil: Powerful natural antibacterial and antifungal that prevents hair loss by encouraging a healthy scalp.
Pumpkin Seed Oil: Observed to block androgens like dihydrotestosterone (DHT), which causes female-pattern hair loss and male-pattern hair loss (androgenetic alopecia).
Black Seed Oil: Antibacterial and anti-inflammatory to improve scalp conditions and prevent hair loss.
Rosemary Essential Oil: Clinically observed to be as effective as Minoxidil. Grows hair and thickens follicles overtime.
Peppermint Essential Oil: Stimulates scalp by increasing blood flow, aiding in hair growth.
Share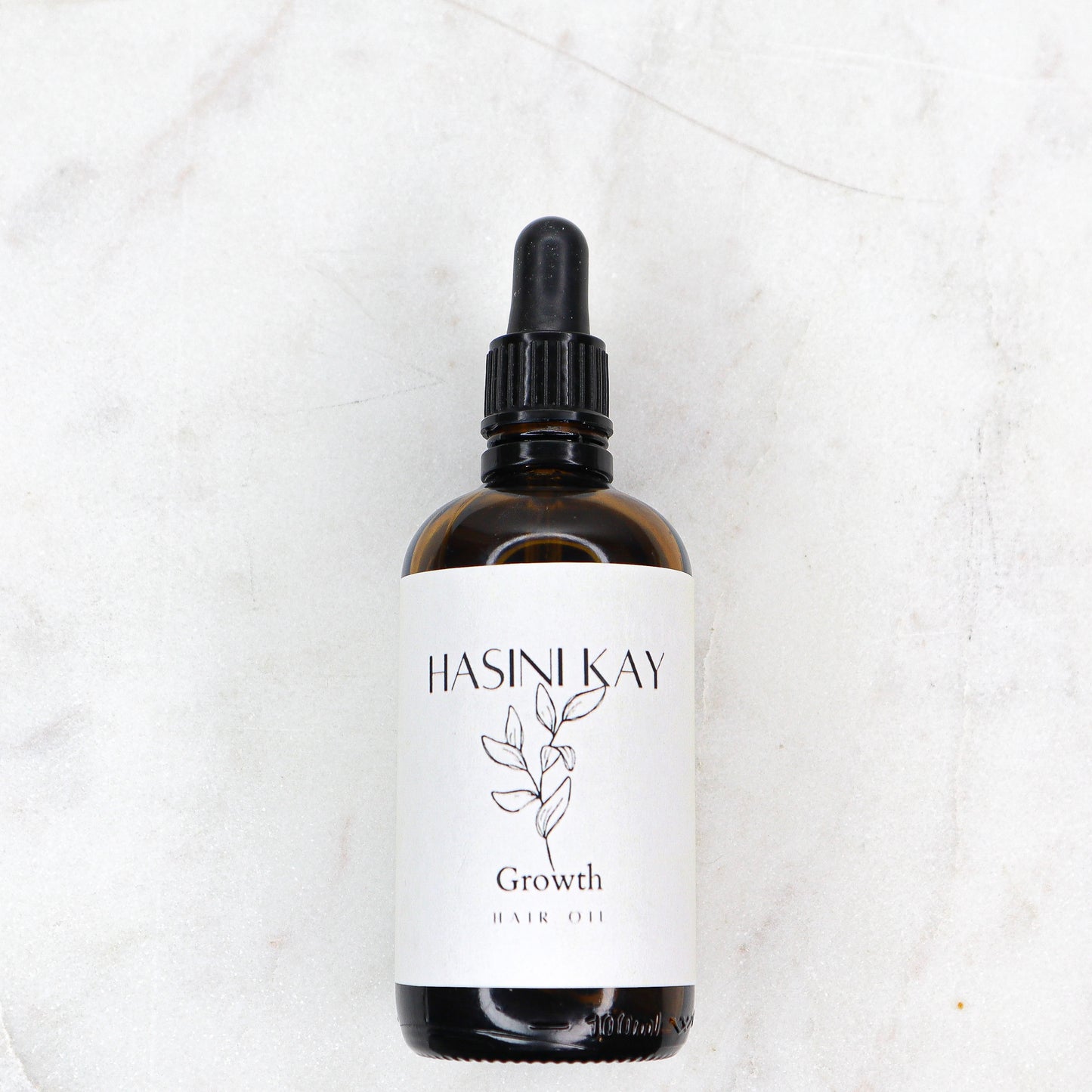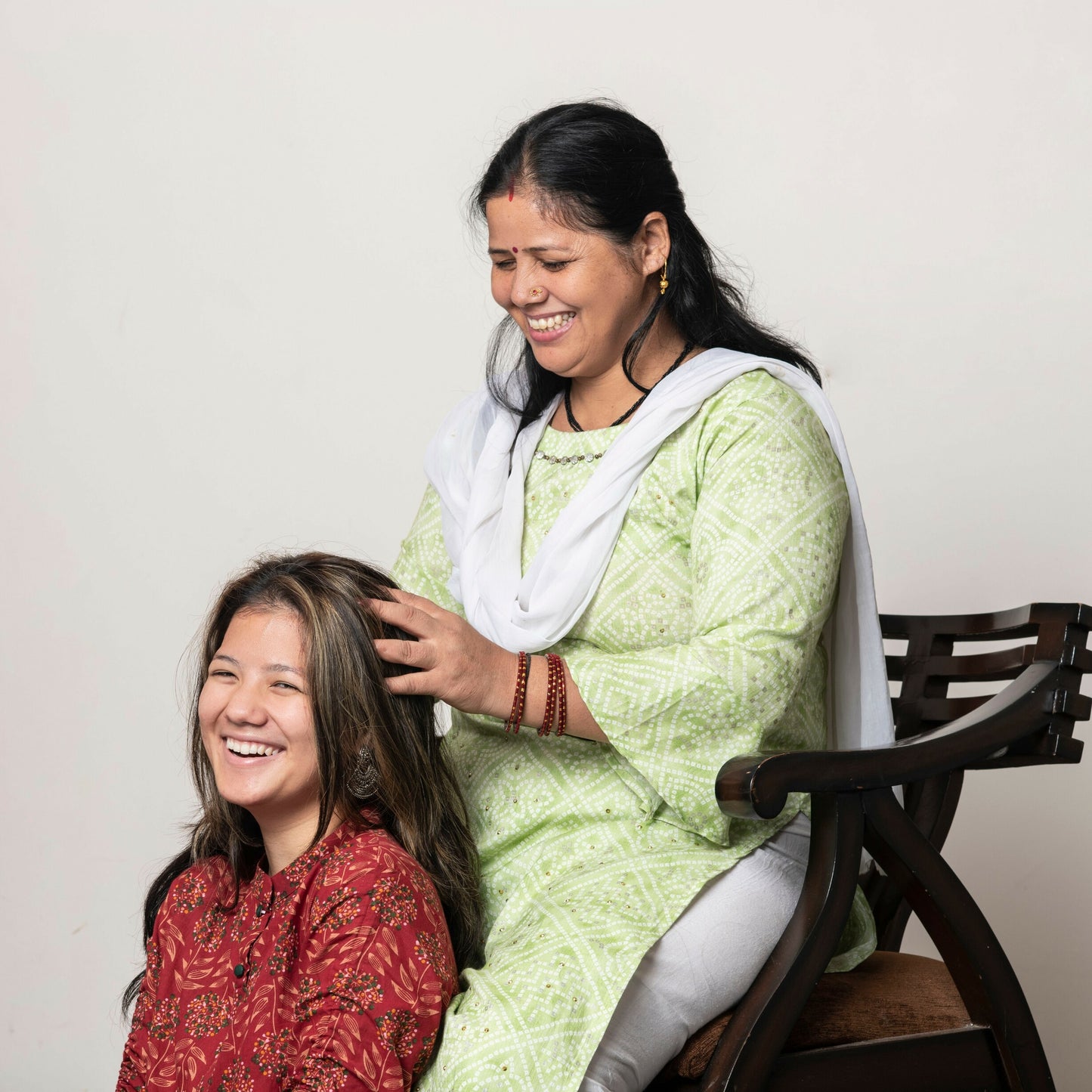 no delivery
My initial order was placed on August 18. After more than a month of waiting, the package was considered "lost" and resent however, the exact same thing has happened to the second parcel. i have reached out on multiple occasions and received responses of which the final read I would receive it in a couple of days. i have reached out on more than one occasion but have not received a response. my initial request was to refund my money and that was not honoured
One Month In
Bought this for my brother and me and we're about a month in and seeing some solid results. Waiting for three months to update this review.
good hair supplement
I started using this product recently and so far I like how my hair feels after the application. Of course I will have to use it more and see how my hair is after couple of months but so far I'm glad with my purchase.
I am only starting to use it but my husband says that after only using it for 2 weeks he can tell that I'm not shedding as much and my hair looks a lot shinier and smoother! Can't wait to see big results in about six months as far as growth for my thinning hair, but I have to say I'm already loving the results!
Hair growth oil
As a male, I find this product amazing when applying to my hair. It somehow enhances my curly hair and I have noticed my hair to be thicker after using this product.